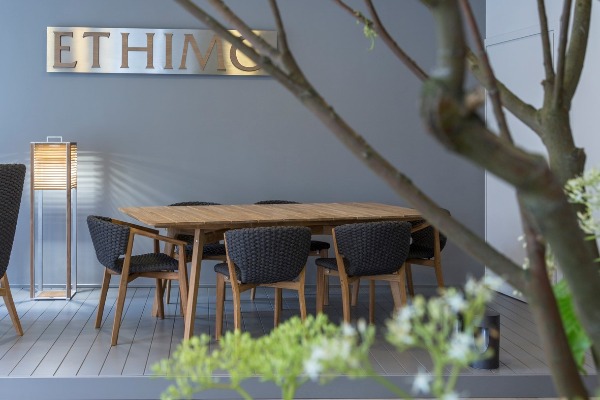 In addition to shops in Milan, Rome, Cortina d'Ampezza, Viterbo, Paris and Cannes, Ethimo has selected London as the home of its first English salon.
Opening a store in the prestigious Harbor Chelsea Design Center, a strategic and reference environment for design and architecture internationally. With the opening of the new London store, Ethimo has confirmed its direct presence in the UK market, imagining a space that can support all the requirements of architects and designers.
It's a showroom that represents the most iconic collections configured as the Design Lab, dynamic and functional space to talk to designers. Made in Itali and Etimon's innate ability to interpret spaces can be thoroughly appreciated there, through the perfect balance between contemporary design and nature, design culture and emotions, reinforcing the idea of ​​living outdoors with aesthetic sense, comfort, and warmth.
Ethimo's new London "residence" is a place that blends metropolitan and contemporary substance with a distinct Mediterranean charm. Amazingly creative mix and match can create a unique and energetic environment, where the design is the real protagonista.