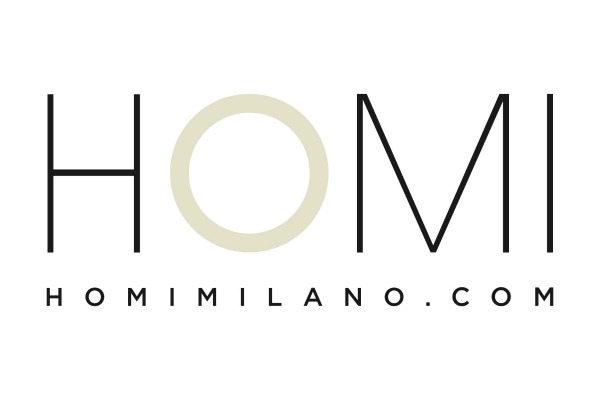 This is how the young designers are imagining the objects that we will use…
Design Competition awards the most interesting, creative and innovative proposals.The September edition of HOMI will preview the prototypes.
Saving space, salvaging everyday materials and re-discovering simple shapes without ever foregoing elegance. These appear to be some of the imperatives that the young designers are proposing through various objects, including the chairs, lamps and accessories that will be bringing our homes to life in the years to come.
The new edition of Design Competition, the Lombardy Region initiative organised in collaboration with Unioncamere Lombardia, ADI - Italian Association for Industrial Design and HOMI, recounts the future of design through the 40 innovative proposals selected.
40 projects that best interpreted the theme of Sharing within various sectors of the lifestyle trade show: indoor and outdoor furnishings, decorative objects, kitchen and tableware, bathroom accessories, indoor lighting, toys and children's furnishings and personal accessories.
Included in the project prototypes previewed at HOMI (15-18 September 2017), for example, there is the 'chair that counts as three': three materials, three forms and three seats. The first is made from wood, the second from metal and the third from plastic. The three chairs, once placed one on top of the other, become one single seat that is both elegant and understated, ready to be divided into three if an extra place is required at the table. (Upsidedown)
The 'mobile' bookshelf continues the pursuit for space variability, comprising wooden cubes that can either be raised or lowered, so as to vary the appearance of the piece and to allow for the objects and volumes inside to be comfortably reached. (Dance). Cubes are also used to create the coat rack, constituting a contemporary decorative element. (Multicube)
We then have the truly 'animated' tables and stools, owing to the fact that they have been designed with an outwardly irregular and 'soft' design, or since they can be used as chairs or loungers and can grow in height if and when required.
The space-saving and creative beanbag features four modular and reassemblable horizontal sections, enabling it to become a relaxing chaise longue or comfortable seat and even a charming decorative element (One, two, three, four), while the wine bottle holder can be re-used as a table lamp, thereby doubling the usefulness of an object boasting great appeal. (ReWine)
Even the toys can be put together and taken apart, combining imagination and the opportunity to save space: thus, a folded fabric structure, reinforced with layers of fiberglass and resin, becomes a practical seat that can turn into a fun shelter or playing surface for children (Peo), while animals tell the story of their adventures thanks to a single modular figure, capable of transforming into an elephant, giraffe etc. in just a few simple steps (Animattolo).
And for the little ones who want to help their mummies and daddies in the kitchen, there is an adult/child matching set with aprons, gloves, rolling pin and wooden spoon, providing both inspiration and playtime for the gourmet chefs of tomorrow. (Pambini)
There is of course also be an array of lamps, barbecues, garden accessories as well as bijoux , just waiting to be discovered. (Macao, Equilibrio, Balder)
Thanks to this initiative, the future of design takes centre stage at HOMI: a not so distant future, in which the spaces within our homes will be better used owing to versatile, aesthetically-pleasing and useful objects and accessories that never cease to amaze.